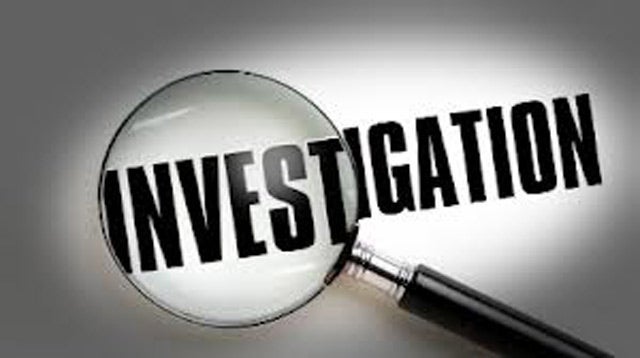 The independent office charged with overseeing the British Columbia real estate market will investigate allegations of fraud and insider trading by some Metro Vancouver realestate agents, the provincial government said Monday.
Superintendent of Real Estate Carolyn Rogers will work with an advisory group being set up by the Real Estate Council of B.C. to look into concerns raised by media reports and Opposition politicians, said B.C. Minister Peter Fassbender.
"The reason we have an independent superintendent's office is that they are charged with ensuring that best practices are in place," he said in an interview.
"Any regulatory changes that might be required will be brought forward, and so we are encouraging that any issues that come up be directed to the superintendent or to the real estate council, to make sure the public is protected on every front."
The government dismissed calls from the Opposition New Democrats to launch a formal arm's-length inquiry. Fassbender said the superintendent is independent and the government will take "very seriously" any recommendations that are issued.
Fassbender said the government will also be taking measures in the upcoming budget intended to address concerns about housing supply, pricing and affordability.
NDP housing critic David Eby claimed Monday that some real estate agents have been avoiding property transfer and capital gains taxes while exploiting a clause in contracts that allows for a series of home flips, increasing the final price by hundreds of thousands.
He also alleged that some real estate agents have been helping clients hide the foreign origins of money used in transactions by putting the broker's location instead of the purchaser's address on federal anti-money laundering forms.
"Both of these independent issues would be serious enough on their own," Eby said at a news conference. "But together, with so many widespread reports coming from different sources, they lead us to the inevitable conclusion that oversight of the real estate industry in British Columbia is woefully inadequate."
He said the province has fallen "asleep at the switch" and could be losing millions in tax revenue, while allowing realtors to have an unfair advantage in insider trading and defeat anti-money laundering protections.
"There are many Realtors who conduct themselves professionally ... and are valued members of our communities," he said. "Their reputations are directly impugned by this kind of conduct."
Eby sent two letters in January to the Real Estate Council of B.C., which regulates licensed agents, after a real estate agent came forward as a whistleblower.
He outlined allegations that some agents and investors were exploiting a clause that permits contracts to be sold multiple times before the closing date.
The practice allows agents to enjoy what's called a "lift," or an increase in price each time the contract changes hands, as well as a commission on each sale. Only the final buyer pays the property transfer tax.
The council initially declined to investigate, stating in a Jan. 19 letter to Eby that "no specifics have been provided that would suggest that your informant's concerns are warranted."
But in a statement on Monday the council said it was deeply concerned by the allegations. An advisory group will investigate whether the so-called assignment clauses are being used appropriately and develop recommendations to increase enforcement and oversight, it said.
"We realize that this is an urgent matter and expect to announce the members of the multi-stakeholder advisory group within the coming two weeks," it said.
The group will report back to the council with initial recommendations in 60 days.
The Financial Transactions and Reports Analysis Centre of Canada, or FINTRAC, is the federal agency responsible for policing attempts to launder money in Canada. Realtors are required to fill out a FINTRAC form for every transaction.
Using the broker's Canadian address on the form instead of the purchaser's foreign address reduces the level of risk perceived by FINTRAC as they do their audits, Eby said.
Renee Bercier, speaking for the federal agency, said it is legally barred from commenting on any information it has received or enforcement actions it has taken.
"That being said, FINTRAC considers the allegations made to be serious."
*Credit - Laura Kane