Furry Creek golf course buyer eyes residential development. 
China-backed Fine Peace Canada plans to upgrade the 152-acre course with waterfront homes and hotel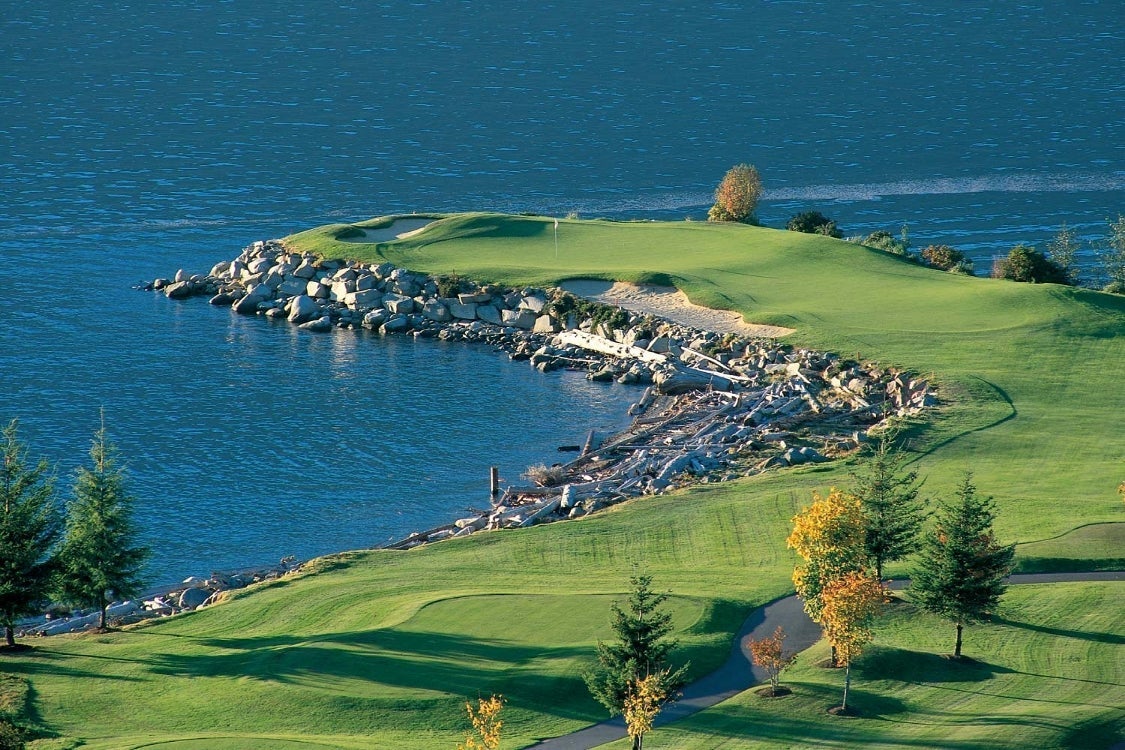 The sale of the Furry Creek Golf & Country Club closed on October 10, as China-backed Fine Peace (Canada) Holdings Ltd. bought the 18-hole course and related lands from the Burrard Group, which has been operating Furry Creek under GolfBC Holdings Inc.
Michael Geller of Geller and Associates, the Vancouver property developer and consultant who helped stickhandle the deal for Fine Peace, confirmed the sale but would not disclose the sale price.
The course is on the Sea-to-Sky Highway south of Squamish and north of West Vancouver.
Furry Creek's 152 acres was assessed at $3.63 million on July 1. Its 15.54 acres of vacant waterfront land is assessed at $11 million.
Fine Peace is a subsidiary of China-based Gentle Group, a noted developer of residential-heavy golf resorts in China. Fine Peace Canada was incorporated on September 25 in Canada and was first registered as Fine Peace Holdings Ltd. in Hong Kong one year ago.
Geller said the new owners intend to upgrade the clubhouse and the golf course. He added that the company is also considering developing a mixture of approximately 250 townhomes and low-rise apartments on the waterfront.
According to BC Assessment, townhouses in the area were assessed last July at an average of more than $1.3 million
"There was also a marina in the original plans for Furry Creek [in the 1980s]," Geller said, adding that it could be among upcoming discussions with the Squamish-Lillooet Regional District and that future plans could include a resort hotel.
Before the Burrard Group bought it, Furry Creek was developed by Tanac Development Canada, a subsidiary of Japan's Tanabe Corp. It opened in 1990.  
*Content courtesy of Frank O'Brien writing in Western Investor