(November 22, 2016)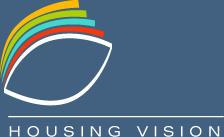 The Canadian government has unveiled its housing strategy plans, following months of consultation with Canadians and industry stakeholders.
"Affordable housing can connect individuals with the facilities and services they need to build secure, productive and meaningful lives for themselves. Living close to jobs, public transportation and childcare enables people to participate fully in society and...
read more
.
(November 19, 2016)
Canadian home resales and prices rose in October as the nation's long housing boom continued, two separate reports showed on Tuesday, but analysts said higher borrowing costs have increased the risk of a correction.
Prices rose 0.3 per cent last month from September and were up 11.8 per cent from a year earlier as Toronto's red-hot market offset the first decline in Vancouver in almost two years, t...
read more
.
(November 17, 2016)
The talk of an empty homes tax in Vancouver is to become a reality. The city council says that it will be introduced by January 1, 2017.
"The City won't sit on the sidelines while over 20,000 empty and under-occupied properties hold back homes for renters struggling to find an affordable and secure place to live," says Mayor Gregor Robertson.
The city will discuss further details at a meeting next w...
read more
.
Categories
Archives

Subscribe To This Blog